Dental Implants
Dental Service in Vancouver WA
Quality Dental Implants in Vancouver, WA
Dental implants are used for a variety of reasons including: as a way to replace missing teeth, replace a failing tooth that has had a root canal, as a way to prevent adjacent teeth from drifting out of position, or to improve the ability to chew or to create a more permanent solution than dentures. If you currently have dentures, dental implants can also help to provide support and stability.
What is a dental implant?
A photo representation of a dental implant is shown above. A dental implant is comprised of artificial roots and teeth (usually titanium). The dental implant is placed directly into the jawbone by either a Periodontist or oral surgeon. Once the implant heals and integrates with the jawbone, the dental implant will be fitted with a new tooth.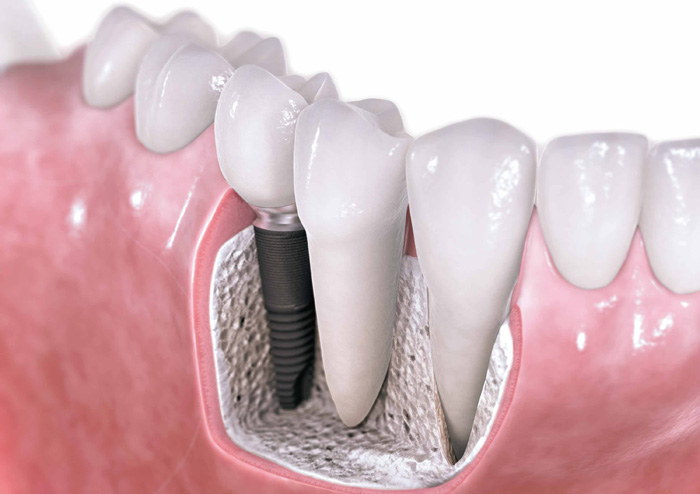 How long does a dental implant last?
According to the American Association of Oral and Maxillofacial Surgeons, dental implant patients enjoy a 95% success rate. With proper care, many dental implants last several decades and even full lifetimes. Patients are advised to return to Island Family Dental for their semi-annual check-ups to ensure the health of their teeth and dental implants. Patients can care for dental implants in the same way that they care for their teeth: brushing regularly and flossing daily.
Interesting facts about dental implants
Bamboo pegs were used as dental implants in ancient China.
Egyptian mummies have been found with both ivory dental implants as well as transplanted human teeth.
In the 1930's archeologists discovered a Mayan man whose dental implants were made of tooth-shaped shells which produced a cosmetic and fully functional solution to missing teeth.
I am ready to make an appointment for a dental implant
If you have additional questions regarding dental implants, please feel free to use the form to your right to submit a question. If you would like to schedule a dental implant appointment with Dr. Newkirk, please call the Island Family Dental office at (360) 718-8861.
Our Mission & Vision
At Island Family Dentistry, our goal is to create beautiful smiles that will last a lifetime.
Dr. Lisa Newkirk launched Island Family Dental with the goal of providing comprehensive dental care for families. Over the years, Dr. Newkirk has been selected as the dentist of choice by hundreds of Vancouver residents. We believe that providing personalized, compassionate dentistry services along with excellent results helps ensure that you enjoy your trips to the dentist.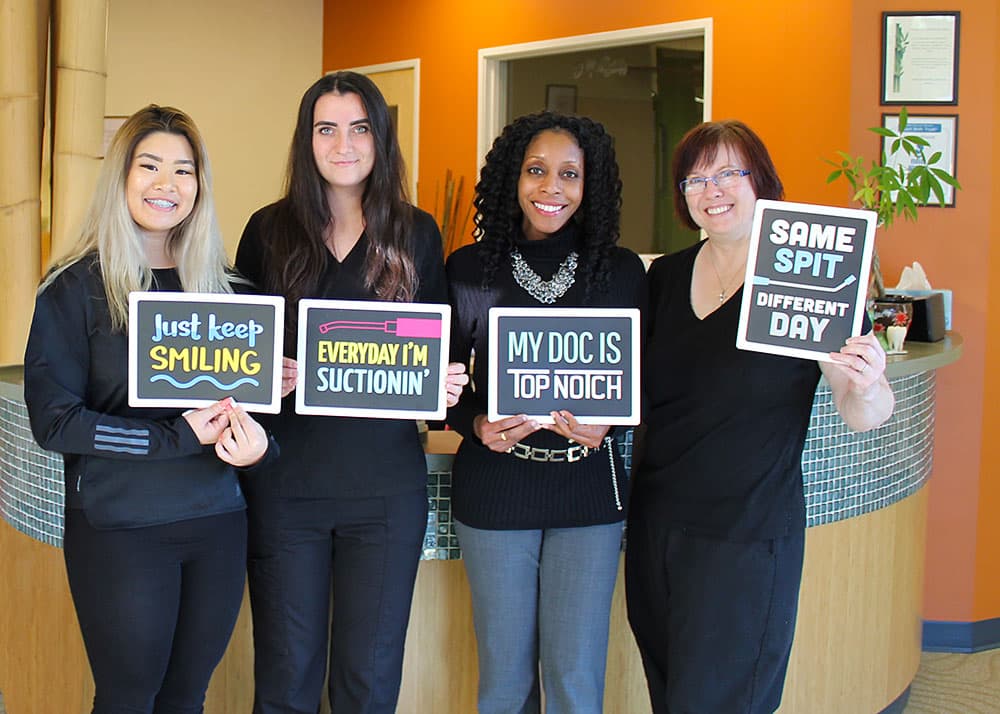 Six Signs You Should Schedule a Dental Visit Most people know that you should see a dentist for a cleaning roughly every six months, just like people know they should come in for a visit if they're experiencing pain in their mouths or bleed when brushing. But those...
read more