Dental Implant Plaque Removal
Dental Service in Vancouver WA
Quality Dental Implants in Vancouver, WA
Although dental implants along with their crowns feel, look like, and perform like natural teeth, extra care is needed when it comes to their cleaning. In order to maximize plaque removal from dental implants, attention needs to be given to this even before the crowns are put in place the day of the procedure.
The implant area will be tender and sensitive for several days afterwards, however keeping your implants clean is paramount to ensuring that plaque and bacteria aren't able to form and attach to either the implant or the gum line.
Brushing Your Teeth with a Dental Implant
During the healing process, your dentist may advise you to use an antibacterial rinse or gel for several days in the affected area, rather than a toothbrush and toothpaste. After the healing period of the dental implant, a soft toothbrush with antibacterial toothpaste may be used to gently clean them.
Ensuring maximum plaque removal from dental implants is an important step in preventing peri-implantitis, a condition which leads to bone loss and therefor weakening of the implant anchor.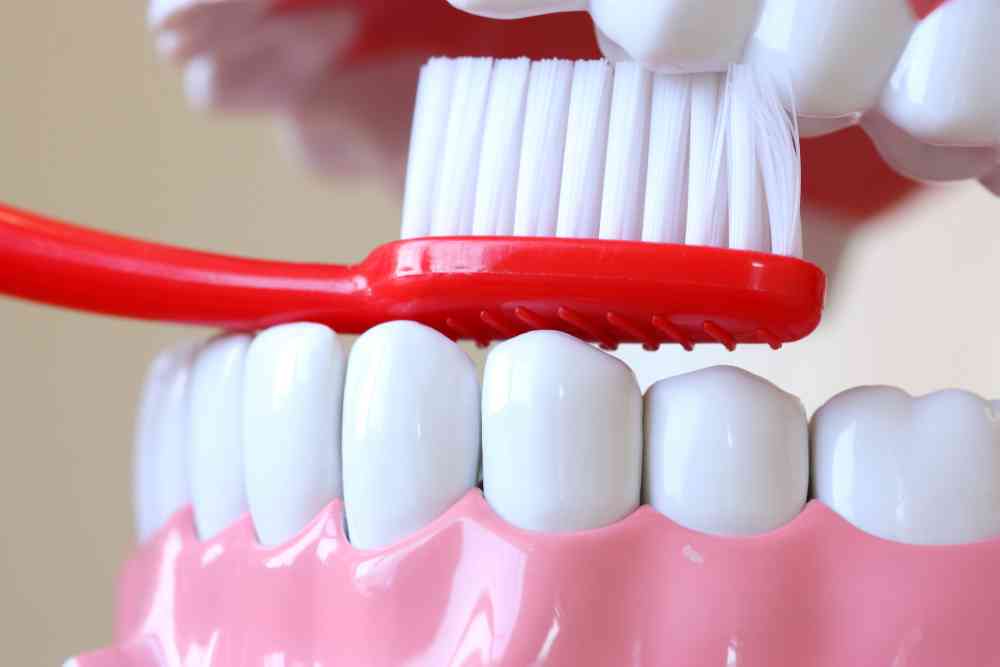 Flossing with a Dental Implant
Flossing is another important aspect to your at-home dental implant hygiene. Flossing around and between all of the teeth is always important, but becomes especially necessary after an implant. The teeth next to the dental implant require particular attention to ensure that plaque and bacteria is thoroughly removed from dental implants.
Once the crowns are in place after the healing process, flossing at the base of the implant crown will be part of your daily dental care routine. Your dentist may also recommend the use of a water flossing machine to reach areas that standard floss and a toothbrush are unable to reach between teeth and implants.
Cleaning and Dental Visits After Your Implant
Implants are an important investment that can last a lifetime when you take the time required to care for your oral health as well as attending your regularly scheduled dental exams and teeth cleaning appointments.
If you have questions about dental implants, contact Island Family Dental today to make an appointment. We will be happy to answer any questions you have.
Our Mission & Vision
At Island Family Dentistry, our goal is to create beautiful smiles that will last a lifetime.
Dr. Lisa Newkirk launched Island Family Dental with the goal of providing comprehensive dental care for families. Over the years, Dr. Newkirk has been selected as the dentist of choice by hundreds of Vancouver residents. We believe that providing personalized, compassionate dentistry services along with excellent results helps ensure that you enjoy your trips to the dentist.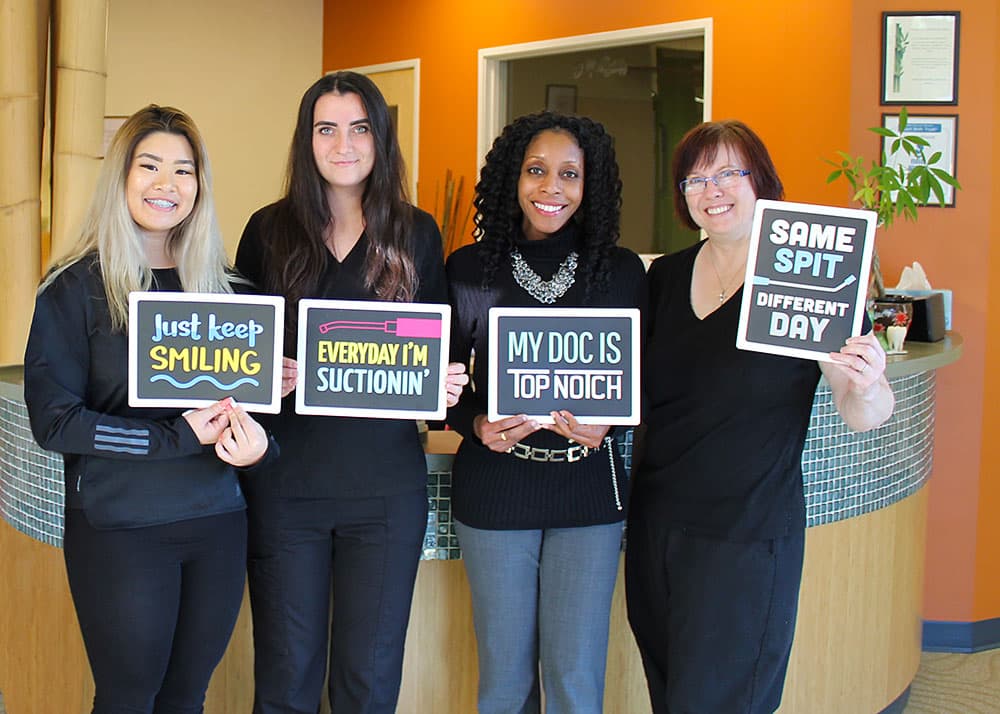 Six Signs You Should Schedule a Dental Visit Most people know that you should see a dentist for a cleaning roughly every six months, just like people know they should come in for a visit if they're experiencing pain in their mouths or bleed when brushing. But those...
read more