Quality Dental Service in Vancouver, WA
What To Expect
Expect to be greeted with a warm hello as soon as you step into our office. We will provide you with the best dental care possible while making your visit a most comfortable one.
We believe that it is important to always involve you in every step of your care.
Our Office
New Patients
If this is your first visit, we will take the time to find out what matters to you most and work with you to gain a comprehensive view on your current dental health before we start any treatments or cleanings.
Returning Patients
If you are a returning patient, you will see that we are constantly improving our office to provide you with the most relaxing environment possible. During each visit, we will review progress made toward completing your treatment plan. We know that life happens and that adjustments may be needed along the way. We will always propose the best treatment for you. We enjoy celebrating any milestones made by you.
Your dental health is of paramount importance to us.Contact us today to find out more about our services or to simply schedule an appointment.
Amenities
Our lobby offers clean, modern furniture and an HD television in the kid's room on which your children can enjoy movies. Each dental chair has a massage feature to ensure maximum comfort while we take care of you. Each room has a flat screen TV monitor for your enjoyment and education. Whether it be viewing movies, real time television or just listening to your favorite tunes via headphones, we will accommodate you. We have an open door policy, and as such, our patient area is open but each space retains a private feel. Every member of our team is committed to providing you with the best possible experience here at Island Family Dental.
Our Mission & Vision
At Island Family Dentistry, our goal is to create beautiful smiles that will last a lifetime.
Dr. Lisa Newkirk launched Island Family Dental with the goal of providing comprehensive dental care for families. Over the years, Dr. Newkirk has been selected as the dentist of choice by hundreds of Vancouver residents.We believe that providing personalized, compassionate dentistry services along with excellent results helps ensure that you enjoy your trips to the dentist.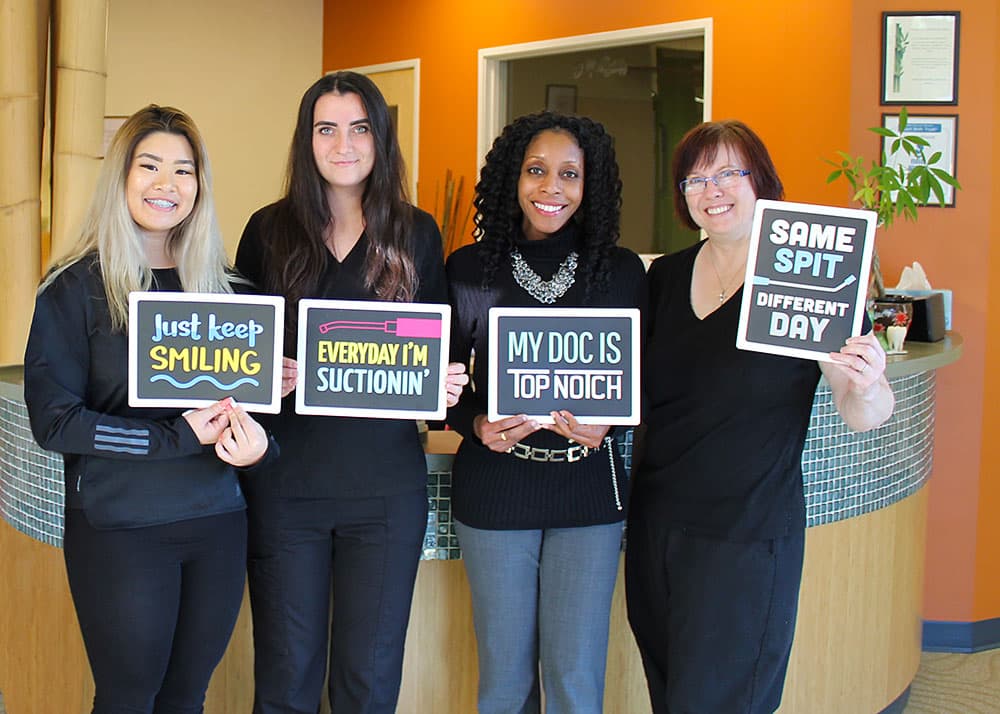 Six Signs You Should Schedule a Dental Visit Most people know that you should see a dentist for a cleaning roughly every six months, just like people know they should come in for a visit if they're experiencing pain in their mouths or bleed when brushing. But those...
read more